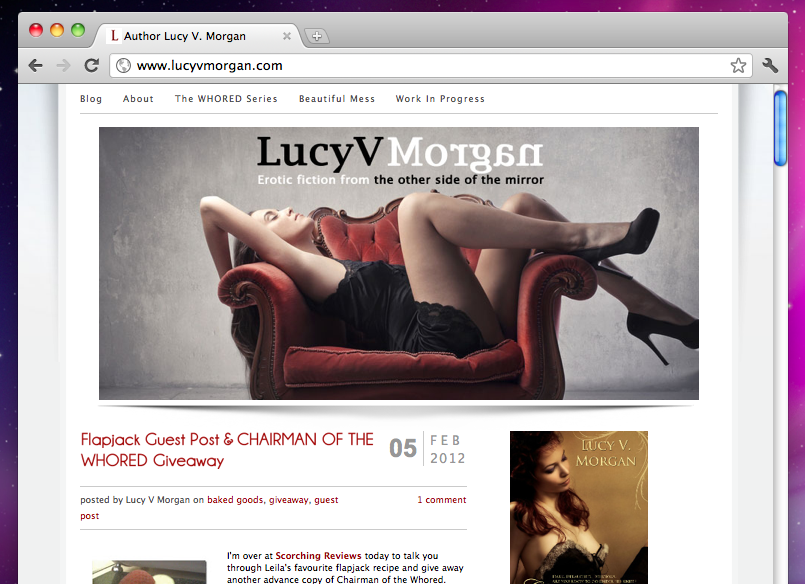 Over the weekend, I redesigned Lucy V. Morgan's website. Check it out if you want some highly entertaining blog entries, giveaway opportunities for her upcoming novel, Chairman of the Whored (definitely pre-order this if you're a fan of erotica; it's spicy), and other goodies.
My experience "designing" a Blogger website was an interesting one. When I discovered that the templates were all gathered into one, honking file (this includes the CSS and the javascript — jquery libraries and all), I decided to actually apply a pre-existing template to it and then design around that. She wanted clean, elegant, yet sexy (and a bit quirky) and I think it was successful.
Credit where credit is due:
The template I based this off of was Beauty & Clean, written by LiteThemes
The photo in the header is off of Veer (license held by Lucy)
All content is written by Lucy herself
Google did the rest!
Oh, and maybe some of my own design went into it, somewhere.