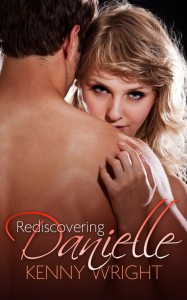 My latest short, Rediscovering Danielle, is now available at Amazon and Barnes & Noble for only .99.
Golden blonde hair to match her golden skin. Rich blue eyes. Tiny black dress. Legs encased in black silk that went on and on. She sat alone at the bar, waiting.
Dean's drinking buddies thought she was hot, and as Dean watched her cross her legs and bring the Cosmo to her lips, he couldn't deny it.
She was also his wife… Danielle.
If you like stories about wives acting a little badly, then this is the story for you. For Danielle, this is the beginning. Read how it unfolds.
Want an excerpt? Head on over to the book page. Enjoy!