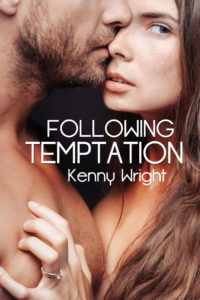 It's been a while, but I've finally got a new book out. I really like this one, guys, and if you do too, maybe there will be more of this couple. Leave a comment here or on Amazon (as a review) and we'll see what'll happen!
Right now, it's available on Amazon and Smashwords. It should be up on all the other marketplaces in a few weeks.
Temptation waits just around the corner. Follow and see where it leads.
Life is good for Michael and Laura Richards, if a little stale. That is, until Michael follows his neighbor, Dane, to the house of the married Jessica, and watches Dane take full advantage of the voluptuous brunette. Michael shouldn't watch, but he can't stop himself, and the veneer of his sleepy suburb peels away to reveal its naughtiness.
Michael confesses the adventure to his wife, Laura, and the couple embarks on a journey of sexual awakening, following Dane and Jessica into a world that is as uncomfortable as it is irresistible. But there are layers within layers, and when Laura befriends Jessica and learns that not everything is as straightforward as it seems, just how far is she willing to follow her neighbor? Prepare yourself for a tale of voyeurism, naughty neighbors, sexy wives, and illicit temptation.
Buy now on: