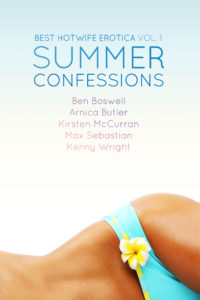 The authors over at hotwifebooks.com have been busy working on a set of short stories to get you ready for summer. All are classic hotwife tales in their own way, from Ben Boswell's story of a wife's old flame to Kirsten McCurran's Vegas adventure. I ended up writing a short adventure about the sexy, Finish blonde from Unconventional, Linnea Sorenson. Check it out, especially if you're a fan of that character (I know I am).
Oh, and best of all, the whole thing is only .99 on Amazon (and free to those with Kindle Unlimited).
So what are you doing? Go grab it now!